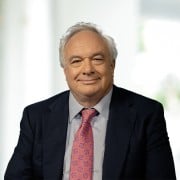 Popular Posts: 3 'Best of the Best' Stock Picks for 20143 Tobacco Stocks Lighting Up Dividend PayoutsYHOO – Yahoo Stock Has Room to Run Under Mayer's Leadership Recent Posts: The Fed, the Froth, and the Future Of the Market OWW – Book Orbitz Stock for Your Portfolio Today 3 Bank Stocks Crushing Earnings View All Posts
Welcome to the Stock of the Day!

Travelers are getting ready to hit the roads and the skies for the upcoming holiday. If you haven't booked your tickets, you may have to pay a hefty price. But are shares of Orbitz Worldwide (OWW) overpriced?
Let's find out today.
Company Profile
Headquartered in Chicago, Orbitz Worldwide is best known for operating online travel booking website Orbitz.com. This website alone facilitates 1.5 million flight searches and one million hotel searches each day! On top of this, the company also operates online travel companies CheapTickets and ebookers in Europe.
The company's next big push is to continue to go mobile. Buoyed by its success with its award-winning Orbitz iPhone app, the company recently launched the Orbitz Flights, Hotels, Cars app for the Apple (AAPL) iPad. The company also unveiled similar iPhone and iPad apps for its ebookers site.
Earnings Rundown
In its most-recent report, Orbitz Worldwide reported that revenues grew 11% to $220.9 million and that net income came in at $13.0 million. The company missed earnings estimates by 15% coming in 2 cents per share under expectations. Not a stellar report for the company.
Competition Breakdown
In the online travel booking business, three big names come to mind: Orbitz, Priceline.com (PCLN) and Expedia (EXPE). And when you run these three companies through Portfolio Grader, you see that bigger isn't necessarily better.
PCLN, which commands nearly five times the market cap of EXPE and over forty times that of OWW, gets about the same grades as OWW and is a B rated buy And EXPE is currently rated a C (or hold) because of weak buying pressure.
Current Ratings
Before you buy any stock, you should always run it through my free Portfolio Grader ratings system. The stock has held steady in my screening tool over the past several months. But, as recently as last January, OWW was a D-rated sell. Back then, the main issue was anemic buying pressure, but institutional investors have since started to take notice of OWW. So this stock receives an A for its Quantitative Grade.
However, there is still work left to be done regarding Orbitz Worldwide's balance sheet. Of the eight fundamental metrics I graded this stock on, just one metric—earnings momentum—received an A-rating. The company gets a B for sales growth, a C for operating margin growth and Ds or Fs for the remaining fundamentals. So overall, OWW receives a C for its Fundamental Grade.
Bottom Line: As of this posting, December 16, I consider OWW a B-rated (cautious) Buy. Shares are up slightly Monday, and with holiday travel reaching its peak, if you're looking to buy I would nibble cautiously.
Would you like to check the fundamentals backing up one of your stocks? For more stock grades, please visit my Portfolio Grader website!