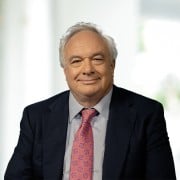 Popular Posts: MSFT – Microsoft's Boom More Than Just Ballmer StorylineJNJ – Johnson & Johnson Remains a Blue-Chip BuyWMT – Watch Out For a Falling Stock Price at Wal-Mart Recent Posts: 2 Triple-A Tech Stocks to Buy Home Depot's Rise Built on a Solid Foundation What Happens to Stocks When Disaster Strikes? View All Posts
When we talk about tech stocks the attention often falls on the larger, more established tech stocks. However, as the market advance thins out investors might want to focus on the smaller, fast-growing tech stocks.
When these smaller tech stocks attract the attention of Wall Street, the massive buying pressure provided by the large pools institutional money can turn these stocks into rocket ships. We can use an objective research tool like Portfolio Grader to find stocks with the very best fundamentals that are likely to attract buying pressure and help power your portfolio higher.
Broadridge Financial Solutions (BR) is the leading provider of investor communications and technology-driven-solutions to banks, broker-dealers, mutual funds, and corporations globally. BR makes the back-office systems that allow these companies to process forms and communicate with their customer base on critical matters.
Broadridge provides services to retail and institutional brokerage firms, global banks, specialty trading firms and more. The company is on fire, with earnings up 72% so far this year and up 67% in the latest quarter. This type of performance was picked up by Portfolio Grader, and last month the stock was upgraded to the highest grade. This "triple-A" stock — which earns "A" grades for fundamentals, quantitative, and overall grade — is a "strong buy."
Sparton Corporation (SPA) provides electromechanical systems and operates in three segments: medical devices, complex systems and defense and security systems. The medical devices segment makes devices used in diagnostic, therapeutic, surgical, and laboratory applications. Complex devices makes printed circuit assemblies used in military, aerospace, industrial and commercial OEMs, while the defense and security segment designs products for defense applications.
SPA has shown earnings growth of 42% so far this year and continues to accelerate with a 67% increase in its latest quarter. The company has also posted two consecutive positive earnings surprises. This type of superior fundamental performance is reflected in its "triple-A" Portfolio Grader ranking, and the stock remains a "strong buy."
The stock market is focusing on best of the best fundamentals right now, and these two "triple-A" tech stocks are demonstrating the very best fundamental performance.
Louis Navellier is the editor of Blue Chip Growth.